Still the first boot
store on the web

In business since 1985
Online since 1995






Privacy / GDPR info
Big Black Boots has been selling boots since 1985 and online since 1995. We were the first boot store on the internet! But after 34 years we're ready to wind down our business and retire.

So we've stopped taking custom orders and will retire our website soon. Boot orders still in process will be attended to, and we'll be busy getting those orders out to customers as they're completed. We're still here to support our loyal customers.

Our email address at

will be kept active so customers can contact us in the future.

Our customer lists and records will NOT be for sale.

Thanks for being such great customers over the years. It's been a pleasure helping you get into great boots that fit well.

Ron & Rich

Big Black Boots
Boot Menu | Boot FAQ | Multilingual Dictionary | Shipping | Payment | Our Policies | Sizing | Privacy / GDPR | About | Contact

Last update: 24 April, 2019
---
Welcome to our on-line catalog and store. This is our only catalog and only store. BIG BLACK BOOTS has been here on the web selling boots since long before the internet became trendy.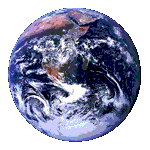 We ship all over the world! Click here to learn more
scroll down to see the whole page
Boot Menu
Click on the picture to go to the page for that item. The order form is linked from that page.
---
| | |
| --- | --- |
| Latest Boot News | Last update: 24 April, 2019 |
---
12 March 2019: Wesco's production time is now at 12 weeks. Rush orders, for which Wesco charges an additional $125, take up to 7 weeks.
March 2019: Orders for stock boots not on the shelf or with custom features are taking up to 8-10 weeks.
The effects of Global Warming / Climate Change have arrived faster and are much stronger than previously predicted. Worldwide there is drought in large areas and unprecedented episodic massive flooding in other areas. There are huge wild fires in all parts of the world including the Arctic.

It's best to be prepared. Get your wildland fire boots early. Don't wait till a fire starts to get your boots. UPS and FedEx typically don't deliver to wildland fires.
We have a multi-language boot and leather dictionary to help those whose primary language is not English. The goal is to provide translations for boot terminology which might not be included in language dictionaries. We have translations into: French, German, Spanish, Chinese, Italian and Japanese.

(français, Deutsch, Español, Chinese / 中文, Italien, Japanese / 日本語)

'Traduttore, traditore'

Fire & Drought Maps:

Most parts of North America no longer have a specific fire season. Wildland fires are now a year round threat in the US, Canada and Mexico with peak season in the late fall and early winter.

Click here for the current North American wildland fire map showing Canada, USA and Mexico. This map is maintained by the National Inter-Agency Fire Center and has live data from the MODIS and VIIRS fire detection satellites. We dropped the link to Wundermap since Weather Underground has evidently been abandoned.

Click here for the latest Cal Fire California fires map.

Click here for the latest North American drought map.




Roller buckles are available again for custom Wesco Boss boots. They're available in brushed nickel, antiqued brass, antiqued copper and gunmetal grey. Wesco's current solid buckles remain the default on all Boss boots unless other options are chosen. All buckle types are available as a no-cost option on custom boots.

The Cosmas Hercules V2 wildland fire boots have been very popular over the last few fire seasons with firefighters who work in mountainous and hilly terrain. We've reduced our prices on these popular boots to $320. These boots live a double life. They're also excellent hiking boots and all-around boots.

These are high tech, NFPA Certified wildland fire boots based on contemporary hiking / backpacking / mountaineering boots. They've proven popular with wildland fire fighters on the west coast of the US and Canada. But we've also shipped these all over the world including Europe, Australia and New Zealand.

Wildland fire fighters often work in hilly and mountainous terrain and appreciate the features these new boots provide. The Cosmas Hercules boots have received great reviews by wildland fire fighters who've been wearing them since the 2008 fire season.

The same great bootmaking skills which produced these fine boots make them perfect for the hiking, backpacking and mountaineering tasks they were originally designed to do before they were equipped for fire fighting. You don't need to be a wildland fire fighter to appreciate these great boots.

Our Cosmas Hercules boot page shows availability and is updated frequently.

Both types of boots are certified to the current NFPA Wildland Fire specifications. Click on their photos to the right to learn more about each boot.

Check our visitor's map at the bottom of this page. People all over the world like our boots.
Click here to see the list of countries where we have shipped our boots.
Wesco has a line of Electrical Hazard lineman boots. These "EH" lineman boots provide protection against electrical hazard and feature the spacious new composite safety toes. These are excellent boots and are available with the traditional logger heel or a lower heel. These boots are kept in stock in both the Brown and Black Oil tanned leather. They can also be custom made to order. Click here to see these new boots.
We can now have the stock/ready-to-wear Dehner Motor Patrol boots made entirely from Dehner's excellent Black "Voyager" or "Wayfarer" cowhide leathers. These are a special order which takes up to 8-10 weeks and costs $74 more than the standard stock boots. They are made to the same dimensions and pattern as the standard stock boots.
We're also happy to report that we can supply the Dehner ready to wear Motor Patrol boots with Vibram lug soles. The Vibram sole option costs $64.

Dehner Motor Patrol Boots with the optional Vibram sole are not kept in stock. So this is a special order boot which takes up to 1-8 weeks to make up. Cost is the same as a standard, stock Motor Patrol boot plus $64 for the Vibram soles.

We also updated our Dehner stock Motor Patrol boot page with expanded information on sizing. The size chart now shows, for each combination of foot size and width, the height of that boot, the max calf size and the max heel measurement which will fit into that size boot. The information is shown in inches and also in centimeters.
Any of the Wesco boots can be made with the leather reversed... rough side out. There is no cost for this option.
Wesco has added many new options for their custom boots. If you know of an option you'd like which isn't shown on our order form, please put a note in the remarks on your order.
UK customers... you're still stuck with ParcelFarce but we can always ship your boots professionally using FedEx. Do let Miss Mayhem know what you think of privatisation (good luck with that!). Imagine if the entire Royal Mail was run by ParcelFarce! - OMG! It now is. So sorry Brits... don't let the government get near the internet or they'll try to sell that off too. Then there's the looming Wrexit! SORRY! And over here we have Trump who'll wreck things here. Yes, we'll still take payments in Sterling... you'll probably need more though.
We've updated several articles in our Boot FAQ (Frequently Asked Questions). Lot's of useful information about the care and feeding of boots. There's even one titillating article which shows how to discipline your boots. Now that's a novel concept.
Good news for Australians. Imported items costing less than AU$1,000 are admitted duty and tax free. No GST! But, as governments do, they've waffled and made it more complicated now. Full details at the Australian Customs Service web site. Not sure how they intend to have us collect GST at the point of sale here in beautiful California, but our cash register doesn't have a "GST" button.


Wesco has an exclusive distributor in Japan who handles all orders shipped to Japan. So we can no longer ship Wesco boots to Japan. However we still sell all other products to our valued customers in Japan. Japan is the only place subject to this restriction... we continue to sell Wesco boots to all other countries.

残念ながら、ウェスコは日本において総代理店契約を結んだため、 当店から日本へのウェスコブーツの出荷ができなくなりました。 しかしながら、他の商品については日本の大切なお客様への販売が可能となっています。

また、この販売制限は日本だけのものであり、他の国々に対しては引き続きウェスコブーツの販売を継続しています。
Ever wonder why the soles don't fall off your boots once the sole stitching starts to wear through? You can find the answer to this burning question on our Boot FAQ page. The page is filled with erudite and thought provoking replies to the many questions we get about our boots and makes for a compelling read. Don't miss the link to the John Galsworthy essay on Quality at the end of the FAQ

Click here to see why soles don't fall off.



Questions about boots or how to care for them? Check our boot FAQ (frequently asked questions) page for answers. Click here: BOOT FAQ


If you'd like a bit more room in the toe area of your Wesco boots there are a couple of options:



Consider ordering the steel or composite safety toes. Steel toes often get a bad rap for cramping your toes because they take up space in the toe of the boots. Not with Wesco boots! Wesco uses special roomier steel toes imported from Europe. In the mid range sizes and widths, these actually have roomier toes than boots without steel toes. The composite toes are slightly roomier than the steel toes and look more bulky... though they are lighter than the steel toes.
The older Wesco boots used to be made with a last which had a roomier toe. Wesco switched to a "dressier" last with a sleeker toe profile when they had problems getting new supplies of that traditional last. Wesco has now been able to have more of their traditional lasts made for them in most of their size range. We use this traditional last for all of our custom boots orders unless you prefer the new, sleeker "dress shoe" last. We also use this traditional "bump toe" last on the 16" inch Wesco Boss boots with two top straps which we keep in stock. Read more about the traditional last in our boot FAQ here
---
We Accept Multiple Currencies:
BIG BLACK BOOTS is a Verified PayPal Global merchant.


| | | | | | | |
| --- | --- | --- | --- | --- | --- | --- |
| $ | € | £ | C$ | A$ | ¥ | |
Our prices are stated in U.S. $ - we accept many other currencies from customers who use PayPal for payments. The complete list of currencies is shown here.
Of course, you can also use a credit card based on any currency and can always use US dollars for your PayPal payment.
If you select payment using PayPal we'll email you a PayPal invoice in the currency you choose after reviewing and confirming your order. When you log in to PayPal, the invoice contains all order and shipping address details. There is nothing to fill out.
Sometimes it may be more advantageous for you to pay in dollars than your own currency. Details are discussed on our ordering information page.
---
Payment:
Click here to see how you can pay for your order.
Shipping:
Click here for information about shipping.

Boot Menu: click here


---
Boot Information and Prices:
---
---
Many of our boots are made to order, but we carry stock in many popular styles. Boots which are in stock can be shipped soon after we get your order. Here are the boots which are normally in stock:
---
Links to other sites:
Dehner Boots
BIG BLACK BOOTS is proud to be a Dehner dealer

Wesco Boots
BIG BLACK BOOTS is proud to be a Wesco dealer



Obenauf's Leather Preservative


We recommend Obenauf's
for all of our boots and leathers

Ian's Shoelace Site
The definitive source for information about lacing and tying your boots. Don't miss the "Ian knot"... best way to tie your boots and shoes.

Shoe Info Net
Everything you ever wanted to know about footwear
---
How to reach us:
We're an internet store. The way to communicate with us is via email:

If you need to discuss your order, please email us your phone number so we can call you. Let us know where in the world you are (so we know your time zone) and also let us know if there is a preferred local time to call you.
If you need to send us a fax, please email us and we'll arrange to receive your fax.
BIG BLACK BOOTS
7122 Cather Court
San Diego, CA 92122
USA

All "snail" mail orders should be sent to our address above. There is no retail store there.
It is our order processing office.

F L A G C O U N T E R
---


Click here for translations of 2 letter country codes into their English names.


---

Email questions or comments to






BIG BLACK BOOTS Web Pages - Copyright © 2019 Ron Belanger / Rich Filia / Big Black Boots
- All Rights Reserved - links welcomed -



Last edited 24 April, 2019 at 17:54 GMT / UTC / Zulu | 24 April, 2019 at 10:54 California / PST


---