Still the first boot
store on the web

In business since 1985
Online since 1995
Retired in 2019






Privacy / GDPR info
- Big Black Boots is closed -

Big Black Boots has been selling boots since 1985 and online since 1995. We were the first boot store on the internet! But after all these years we have retired.

We've closed our web store, but we're keeping the website information pages up along with the order forms. Each contains a wealth of information which can help when you order directly from Wesco or Dehner.

The order forms contain additional information about the boots and how to fit them. But they no longer accept orders or payment info.

Our email address at

will be kept active if you need to contact us.

Our customer lists and records are NOT for sale.

Thanks for being such great customers over the years. It's been a pleasure helping you get into great boots that fit well.

Ron & Rich

Big Black Boots
Boot Menu | Boot FAQ | Multilingual Dictionary | Shipping | Payment | Our Policies | Sizing | Privacy / GDPR | About | Contact

Last updated: 2 February, 2022
---
Welcome to our on-line catalog and store. This is our only catalog and only store. BIG BLACK BOOTS has been here on the web selling boots since long before the internet became trendy.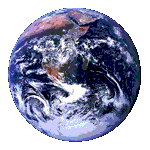 We ship all over the world! Click here to learn more
scroll down to see the whole page
Boot Menu
Click on the picture to go to the page for that item. The order form is linked from that page.
---
| | |
| --- | --- |
| Latest Boot News | Last updated: 9 May, 2020 |
---
We have a multi-language boot and leather dictionary to help those whose primary language is not English. The goal is to provide translations for boot terminology which might not be included in language dictionaries. We have translations into: French, German, Spanish, Chinese, Italian and Japanese.

(français, Deutsch, Español, Chinese / 中文, Italien, Japanese / 日本語)

'Traduttore, traditore'

Fire & Drought Maps:

Most parts of North America no longer have a specific fire season. Wildland fires are now a year round threat in the US, Canada and Mexico with peak season in the late fall and early winter.

Click here for the current North American wildland fire map showing Canada, USA and Mexico. This map is maintained by the National Inter-Agency Fire Center and has live data from the MODIS and VIIRS fire detection satellites. We dropped the link to Wundermap since Weather Underground has evidently been abandoned.

Click here for the latest Cal Fire California fires map.

Click here for the latest North American drought map.




Roller buckles are available again for custom Wesco Boss boots. They're available in brushed nickel, antiqued brass, antiqued copper and gunmetal grey. Wesco's current solid buckles remain the default on all Boss boots unless other options are chosen. All buckle types are available as a no-cost option on custom boots.
Check our visitor's map at the bottom of this page. People all over the world like our boots. Click here to see the list of countries where we have shipped our boots.
We updated our Dehner stock Motor Patrol boot page with expanded information on sizing. The size chart now shows, for each combination of foot size and width, the height of that boot, the max calf size and the max heel measurement which will fit into that size boot. The information is shown in inches and also in centimeters.
We've updated several articles in our Boot FAQ (Frequently Asked Questions). Lot's of useful information about the care and feeding of boots. There's even one titillating article which shows how to discipline your boots. Now that's a novel concept.




Wesco has an exclusive distributor in Japan who handles all orders shipped to Japan.

残念ながら、ウェスコは日本において総代理店契約を結んだため、 当店から日本へのウェスコブーツの出荷ができなくなりました。 しかしながら、他の商品については日本の大切なお客様への販売が可能となっています。

また、この販売制限は日本だけのものであり、他の国々に対しては引き続きウェスコブーツの販売を継続しています。
Ever wonder why the soles don't fall off your boots once the sole stitching starts to wear through? You can find the answer to this burning question on our Boot FAQ page. The page is filled with erudite and thought provoking replies to the many questions we get about our boots and makes for a compelling read. Don't miss the link to the John Galsworthy essay on Quality at the end of the FAQ

Click here to see why soles don't fall off.



Questions about boots or how to care for them? Check our boot FAQ (frequently asked questions) page for answers. Click here: BOOT FAQ


If you'd like a bit more room in the toe area of your Wesco boots there are a couple of options:



Consider ordering the steel or composite safety toes. Steel toes often get a bad rap for cramping your toes because they take up space in the toe of the boots. Not with Wesco boots! Wesco uses special roomier steel toes imported from Europe. In the mid range sizes and widths, these actually have roomier toes than boots without steel toes. The composite toes are slightly roomier than the steel toes and look more bulky... though they are lighter than the steel toes.
The older Wesco boots used to be made with a last which had a roomier toe. Wesco switched to a "dressier" last with a sleeker toe profile when they had problems getting new supplies of that traditional last. Wesco has now been able to have more of their traditional lasts made for them in most of their size range. We use this traditional last for all of our custom boots orders unless you prefer the new, sleeker "dress shoe" last. We also use this traditional "bump toe" last on the 16" inch Wesco Boss boots with two top straps which we keep in stock. Read more about the traditional last in our boot FAQ here
---
Boot Information and Prices:
---
---
---
---
Links to other sites:
Dehner Boots
BIG BLACK BOOTS is proud to be a Dehner dealer

Wesco Boots
BIG BLACK BOOTS is proud to be a Wesco dealer



Obenauf's Leather Preservative


We recommend Obenauf's
for all of our boots and leathers

Ian's Shoelace Site
The definitive source for information about lacing and tying your boots. Don't miss the "Ian knot"... best way to tie your boots and shoes.

Shoe Info Net
Everything you ever wanted to know about footwear
---
How to reach us:
The way to communicate with us is via email:

| | |
| --- | --- |
| | BIG BLACK BOOTS |


F L A G C O U N T E R
---


Click here for translations of 2 letter country codes into their English names.


---

Email questions or comments to






BIG BLACK BOOTS Web Pages - Copyright © 2020 Ron Belanger / Rich Filia / Big Black Boots
- All Rights Reserved - links welcomed -



Last edited 3 February, 2022 at 02:32 GMT / UTC / Zulu | 2 February, 2022 at 18:32 California / PST


---