Our Boot
&
Leather Makers
Boot Menu | Boot FAQ | Contact | Shipping | About Us
---
BIG BLACK BOOTS
We're dedicated to providing the best quality work, dress and riding boots available. Our full line of WESCO and Dehner boots are described on these Web pages.
We got into business selling these boots at motorcycle shows, police motor patrol conventions and leather events. Later we moved into the mail order business to serve our return customers and customers from outside the USA. We set up shop here on the World Wide Web in 1996 before internet stores became trendy.
The boots we sell are the best in their class. Because of their high quality and specialized applications, these boots are very hard to find in most areas because few shoe stores stock them. You may have wondered how you could find these great boots... now you can get them from BIG BLACK BOOTS here on the Web.
We hope to hear from you soon!


---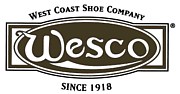 WESCO. the West Coast Shoe Company, was founded by John H. Shoemaker in 1918 to build boots for loggers in the Pacific Northwest area of the USA. To this day, WESCO is still owned and operated by the Shoemaker family and they continue to produce the best work boots in the U.S.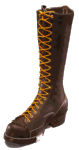 If you've ever noticed the boots worn by linemen, arborists, loggers, forest fire fighters or smoke jumpers, you've probably seen a pair of WESCO boots!
They are the premier boots in their class. And WESCO's engineer boot is the definitive boot for motor cyclists .
While other manufacturers have made compromises in their design or moved their production offshore, WESCO have continued to hand craft no-compromise, high-quality boots for the toughest jobs.
WESCO carries a large inventory of stock sizes, but their specialty is building custom boots.


---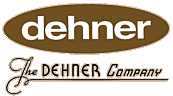 The Dehner Company was founded outside the gates of Fort Riley, Kansas to build boots for the U.S. Cavalry.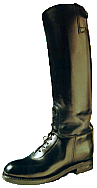 Since that time, Dehner has continued to build the highest quality riding and military boots. You've seen their boots on polo players, equestrian teams, highway patrol officers and military personnel.
Dehner built boots for Gen George Patton and went on to build the boots which went into space on the first 3 US space flights.
Dehner's worldwide reputation is based on their custom riding boots, but it is their Motor Patrol Boots, worn by many police and highway patrol motorcycle officers which are familiar to most people. Most Dehner boots are custom fitted, but this popular style is stocked in ready to wear standard sizes at a more comfortable price.


---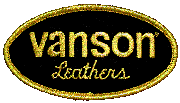 Vanson is the largest producer of high-quality motorcycle racing and street leathers in the U.S.
These are the leathers worn by people who race for a living.
They're built from special competition weight leathers and designed for riding by people who ride motorcycles.
Motorcycle leathers have traditionally been the clothing of choice to wear to a crash, but these leathers also have design features which make them comfortable to wear while avoiding that crash. They have thermal control for ventilation and heating as well as safety features to help ensure their armor doesn't need to be put to the test.


---

BIG BLACK BOOTS Home Page

Email questions or comments to





BIG BLACK BOOTS Web Pages - Copyright © 1996 - 2007 by Ron Belanger - All Rights Reserved


Last edited {{PUBLISH AUTO[[Time]]}} {{PUBLISH AUTO[[Date]]}}
---